Introducing, Makeup Hub by Naturele Collezione:
I am very happy and honored to announce that I have been tied up with Makeup Hub by Naturele Collezione to give guys and girls out there various beauty tutorials using cosmetics from UK such as: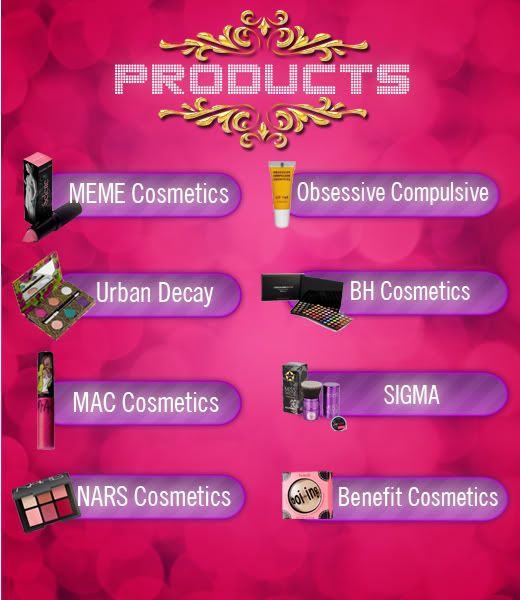 Please stay tuned as this wonderful tie-up starts very, very soon.
*I have to admit, I squealed when I learned about the makeup products that Makeup Hub by Naturele Collezione carries. Didn't you?
My deepest gratitude to my, partner in this tie up, Ms. Sarah Fulleros, for believing in my talent and skills when it comes to makeup and beauty! I am looking forward to fruitfully working with you, Sarah.
If you want to catch Naturele Collezione in the flesh, check out this poster for details! I might go to this event, myself!
Stay tuned for the wonderful videos we'll be working on for you baby dolls!
Visit Naturele Collezione in these links:
http://www.facebook.com/NaturuleCollezione